£4,020 For Baroness Scotland's New Cupboard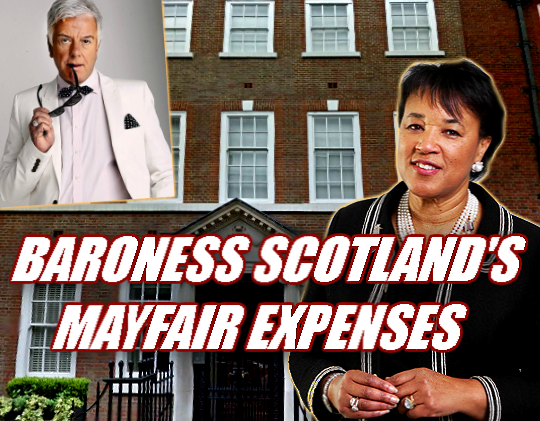 Baroness Scotland demanded the taxpayer stump up £4,020 for her new cupboard, Guido can reveal. The cost plan for renovations to her grace-and-favour Mayfair home, which cost taxpayers £450,000 overall, includes a £4,020 cupboard with "mirror clad interior", as well as a Trompe style door for another £4,000. Only the best for the Baroness.
Baroness Scotland could have easily bought a perfectly suitable cupboard and door for a few hundred quid. Instead she insisted the Commonwealth taxpayer pay over £8,000 for the highest of high-end furnishings. Not to mention a £5,000 vanity unit in her powder room. Her press office have declined to justify the spending. Stay tuned, this is the tip of the iceberg of Baroness Scotland's Mayfair expenses splurge… 
Content retrieved from: http://order-order.com/2016/11/01/you-were-ch/.