'Sharia councils need SUPPORT' Labour MP says Muslims see inquiry as 'Islamophobic'
'Sharia councils need SUPPORT' Labour MP says Muslims see inquiry as 'Islamophobic'
SHARIA councils need to be reformed and supported in order to prevent women from being discriminated against, a Labour MP has argued.
Speaking on BBC Radio 4's Today programme ahead of Tuesday's Home Affairs Select Committee inquiry into Sharia Councils, Naz Shah said the "under-resourced" organisations were vital in settling disputes within the Muslim Community.The committee is expected to examine how the councils operate and their relationship with the British legal system.

Addressing concerns around Sharia councils, the Bradford West MP said: "There are issues with Sharia councils, usually they're under-resourced, there's not that professional standard.

"What we need to be doing is supporting the Sharia councils.

"Sharia councils sometimes are last resorts, where people have lost legal aid, we've had austerity kicking in and the courts don't want to deal with small disputes.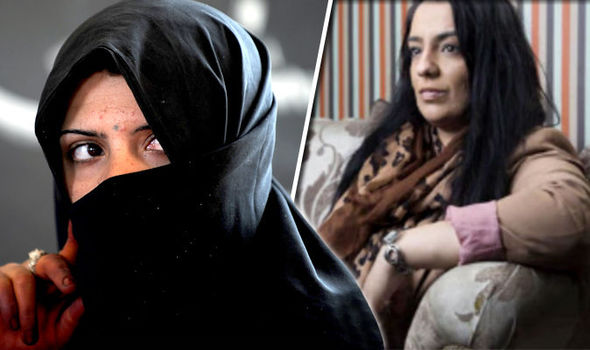 GETTY•IG
Labour MP Naz Shah, right, has backed the inquiry into Sharia councils
As a British lawmaker I'm very clear, we have one law and that law is of the British court
"So they [Sharia courts] can act as a complimentary arbitration service but what we need to be careful of is that whether they are discriminating against women and that is where the issue lies."
The MP, who is giving evidence as part of the inquiry, made clear that British law took precedent over any Sharia ruling.
Ms Shah, who admitted the councils could be used to "oppress" women, said: "Sharia itself is actually a code of conduct and the fundamental principal of Sharia is that the law of the land precedes anything.
"You cannot enforce and have a second parallel legal system in this country.
"As a British lawmaker I'm very clear, we have one law and that law is of the British court."
The politician said she spoke to members of the Muslim community who said they thought the inquiry was "Islamophobic and racist"."However, we need to be clear that we have to look at issues because my measuring yardstick is one woman who suffers discrimination is one too many and so we have to be really balanced in what we're looking at here, so I welcome the inquiry," she added.

The comments come after Prime Minister Theresa May, who launched a separate inquiry as Home Secretary, sparked controversy when she spoke out in support of the Islamic courts.

She said Britain could "benefit a great deal" from Sharia teachings.

The interview with Ms Shah comes she was suspended by the Labour Party over anti-Semitic posts online.

She was reinstated in July and she apologised for the posts, including one which suggested Israel should be moved to the United States.
Content retrieved from: http://www.express.co.uk/news/uk/727432/naz-shah-support-sharia-councils-inquiry.